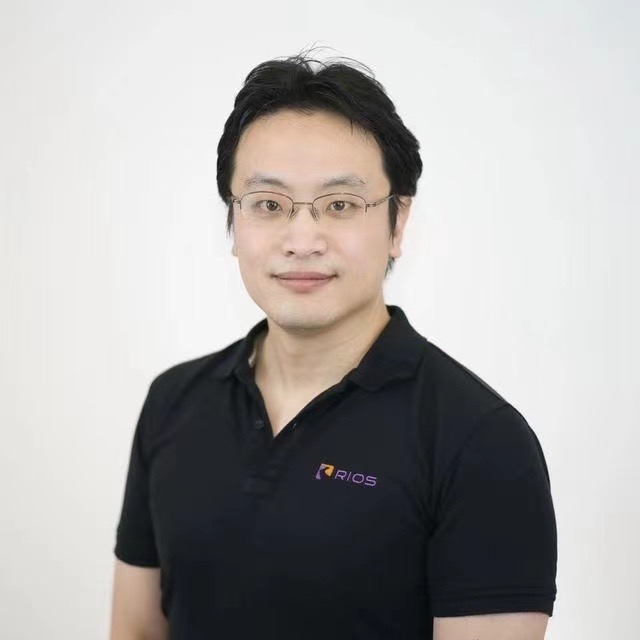 Zhangxi Tan
Co-Director
---
Dr. Zhangxi Tan is the Co-Director of the RISC-V International Open-Source Laboratory (RIOS Lab) at Tsinghua-Berkeley Shenzhen Institute (TBSI), and serves as Adjunct Professor, who specializes in computer architecture and VLSI designs. Additionally, Dr. Tan is also the Founder and President of RiVAI Technologies Co. LTD.
Prior to these roles, Dr. Tan joined Pure Storage (NYSE: PSTG) as the company's first chip designer, where he held leadership roles as a Founding Engineer and Lead Designer. Dr. Tan successfully guided the delivery of the award-winning product (AI Summit 2017, San Francisco), FlashBladeTM, which he grew from infancy to a matured product yields hundreds of million-dollars revenues every year, customers were including: Tesla, Mercedes F1 Racing Team, and Riot Games.
Dr. Tan holds more than 20 US patents in flash storage systems and hardware accelerators, and he is also the inventor of the FPGA-based architecture simulator (RAMP Gold). Dr. Tan has Bachelor and Master degrees in electrical engineering and computer science from Tsinghua University; Master and PhD degrees in computer science from University of California, Berkeley, where he was supervised by Prof. David Patterson, the 2017 Turing Award winner for inventing the reduced instruction set computer (RISC) approach.
Research Interests
My primary research is computer architecture and networks, microprocessor and VLSI designs, open-source RISC-V technologies and ecosystems, OpenEDA and PDK, non-volatile memory systems, SW/HW co-design and implementation of computer systems. 
Graduate Techings
Readings in Computer Systems, TBSI 2020 – 2023
Advanced Micro Processor Processor Design, TBSI                     2020 – 2023
Contact
Education
---
1998.9 – 2002.7 Department of Electronic Engineering, Tsinghua University, China
2002.9 – 2005.1 Department of Computer Science and Technology, Tsinghua University, China
2005.8 – 2013.7 Computer Science Division, University of California, Berkeley, CA 94720
PhD in Computer Science, minor in Management of Technology
2013.7 – 2013.10 Computer Science Division, University of California, Berkeley, CA 94720
Postdoc Researcher in the ASPIRE lab (aspire.eecs.berkeley.edu)